As I mentioned in the previous post, I went to Myrtle Beach for a specific reason: to restart a deal that had been initiated two years ago with the Eagles chain of stores.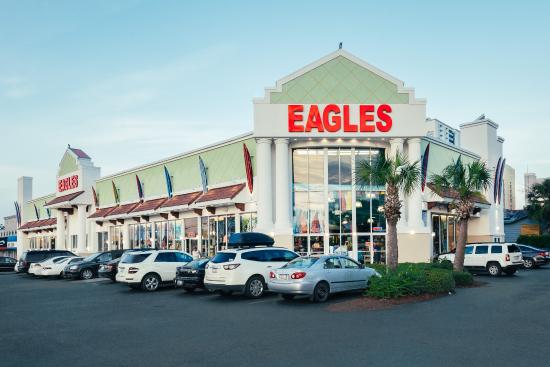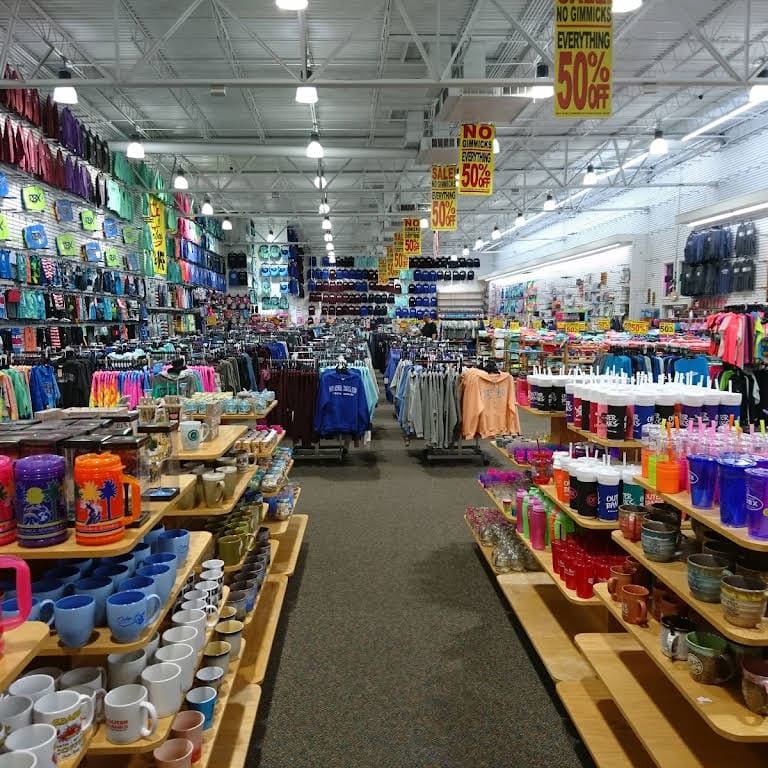 We'd been there a few days, and I hadn't yet crossed paths with Alex, the buyer I'd been in contact with, but I'd sent him an email just before the show started.
Daniel will come by and see you, he'd replied!
Daniel?
We were on the lookout from the start of the show. On the first day, a man stopped in front of the stand. He told me they'd sold a similar product in the past. I looked at his badge. He was an employee of Eagles.
"Hey, I've been in touch with Alex."
"Oh great. Daniel's over there. He should come by soon."
But who was Daniel?
It's important to understand that Eagles is the biggest buyer in the region. Thirty-two stores spread over North and South Carolina. The exhibitors roll out the red carpet for Eagles.
A little later in the day, a couple stopped in front of the stand.
"We sold a similar product a few years ago."
I looked at his badge—Eagles! Daniel!
"Daniel! I've been expecting you. I'm in touch with Alex…"
"That's great. You can carry on talking to Alex!"
I still didn't know what the hierarchical relationship between the two was. I later found out that Daniel was the son of the founder and the current director of the store chain.
So, I sent an email to Alex telling him I'd met Daniel and we could move forward.
"OK, let's do it. Send me your designs and your prices, and let's get things moving."
A five-day show! Our main aim had been achieved! And even more, because it would lead to us getting our products into more than 50 new outlets.
We left for New York.
2023—Here We Are!
We'd planned two meetings for this trip. With our accountant to finalize our first statement of account and with Business France.
The problem with the first statement of account was to bring in all the costs that had been paid by the French company to start up our US subsidiary. It seemed like there would need to be some long conversations between accountants on both continents.
We were also going to set in motion a new market research project with Business France.
The project would have two focuses.
Focus 1:
We were starting to look for new customers among the big store chains. Business France would take care of contacting the buyers from the groups we wanted to work with.
They would call them.

They would send portfolios.

At the end of the month-long project, they would write us a report identifying the buyers who were interested in our products.
Focus 2:
We asked them to find us sales reps in the gift and souvenir and concept store markets, and also in smoke shops, which is a huge market in the US.
Finally, we saw our New York rep, Hanna, who was still doing a great job. She'd dealt with all the orders for the holiday season, which were looking really good for that year.
Now we had to get back to our families for the holidays. And get ready for our next shows in Athens and Marseille.
But we were leaving with our minds full of memories:
the town that looked like a huge amusement park;

the reckless gamble of doing a show to clinch ONE deal with ONE customer;

the laughter we'd shared with our subcontractors, who had now become excellent partners.
That's our Christmas tale.
And to think all this started in my kitchen!