We left off the tale of our adventures with our return from Vegas—a fairly successful trip, albeit not as much so as we'd hoped.
So, we're taking the tale up again on our way to Myrtle Beach, a small beach resort in South Carolina. At this point, we are a year out from really getting our setup off the ground.
Originally, we were supposed to get started in March 2020, but we hadn't counted on a worldwide pandemic that would last years. Somehow or other, we managed to get our feet in some doors, thanks, in particular, to an online platform called Faire.
We set up our company in November 2021, with a customer base of close to 230 sales outlets.
Now, in December 2022, we were heading for South Carolina to take part in the Myrtle Beach gift and resort merchandise show.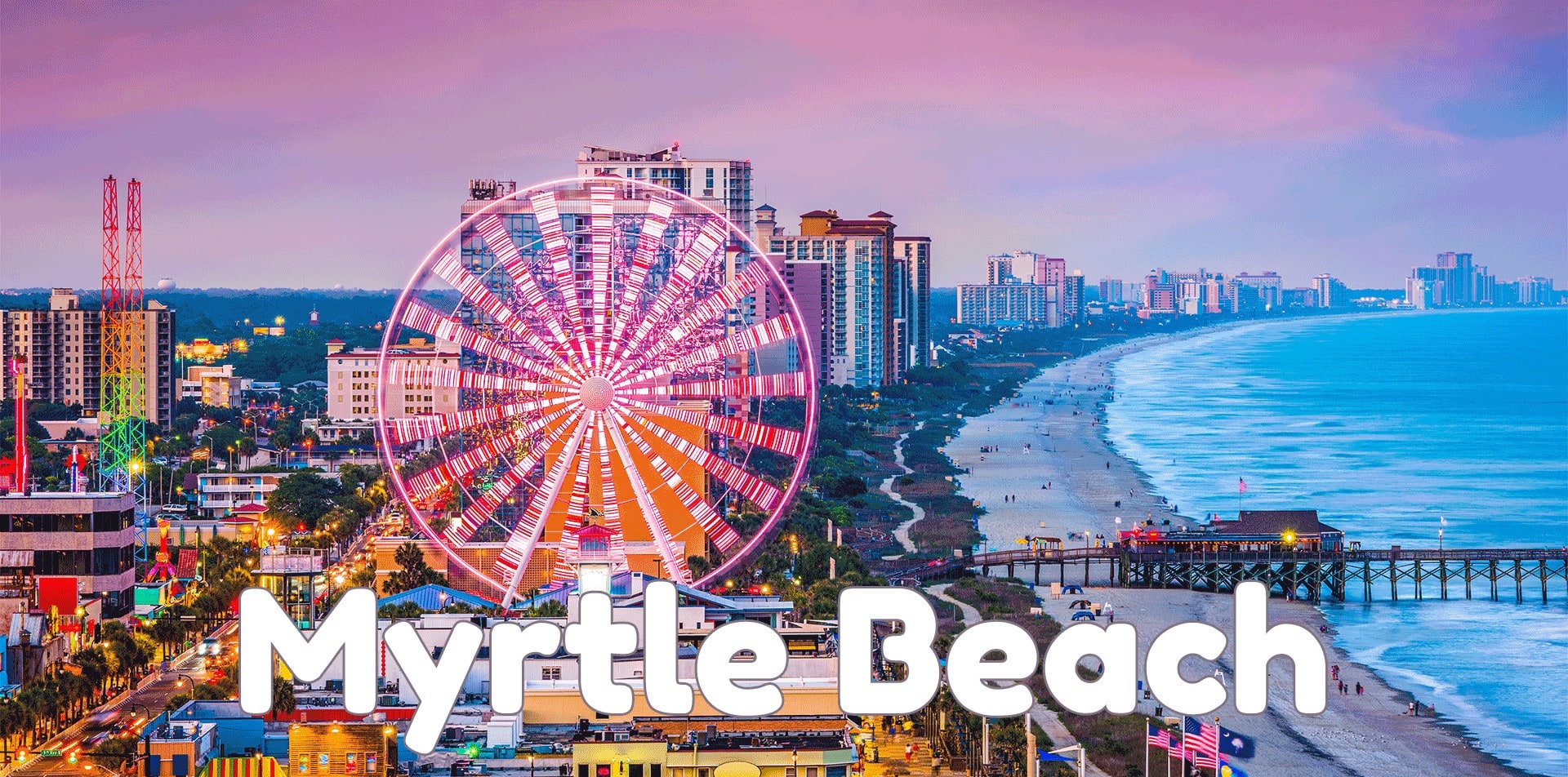 However, we had a very special reason for taking part in this event.
Two years ago, I was contacted by a buyer from a company called Eagles via the Faire platform. They have 32 stores. We exchanged several emails about the possibility of getting our products into their stores, the various designs, etc. After six months, the deal was paused, and I'd never managed to get it back up and running again.
When we went to the Las Vegas show, the Myrtle Beach one was fully booked. I sent an email every day for two weeks before I could get us a spot.
I was sure that, by being present at that show and having traveled so far to be there, we'd be able to finalize the deal. It was another a gamble. If it didn't work, it was likely to make things difficult.
Kick-Off
Olivier and I arrived during the evening of Friday, December 2. Myrtle Beach is a great little beach resort, with amusement parks seemingly everywhere. It's a real family destination. But in winter, things are pretty quiet.
On every trip, the time difference meant I got up very early, and as I usually did, I'd go for a good run. This time, I was running on the beach as the sun came up. It was a brief moment of grace when I said to myself that anything was possible.
We went to get our stand set up, which came with its usual share of unforeseen problems. On this occasion, it was our backdrop that was missing. This was in the middle of the soccer World Cup, so we had a French flag that would do the job nicely.
For new exhibitors, US shows offer a space to present new products.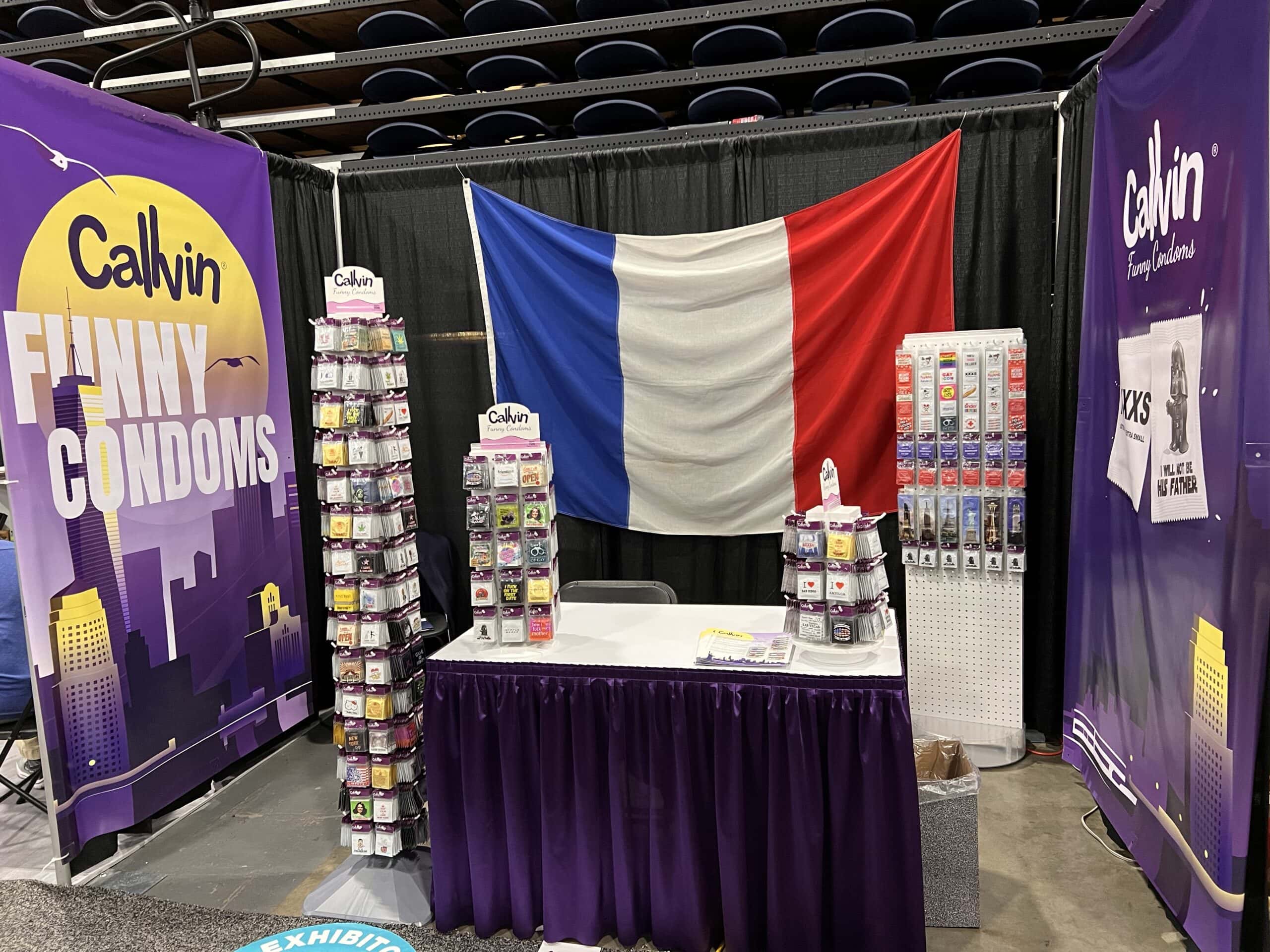 We met some exhibitors we'd seen in Vegas. They gave us tips about how to interact with customers, people we had to meet, and so on.
Back in our hotel room, with its ocean view, we had a beer while watching dolphins. It was magical! The calm before the storm. The same thought always came back to us: We'd come so far in 15 years. And, just like the start of any show, we wondered what success awaited us in five days' time.
First Contacts
We went out for a drink that night. We walked along the boardwalk, the wooden path that runs along the beach. We ended up in The Bowery, a traditional bar with a wooden interior and live country music.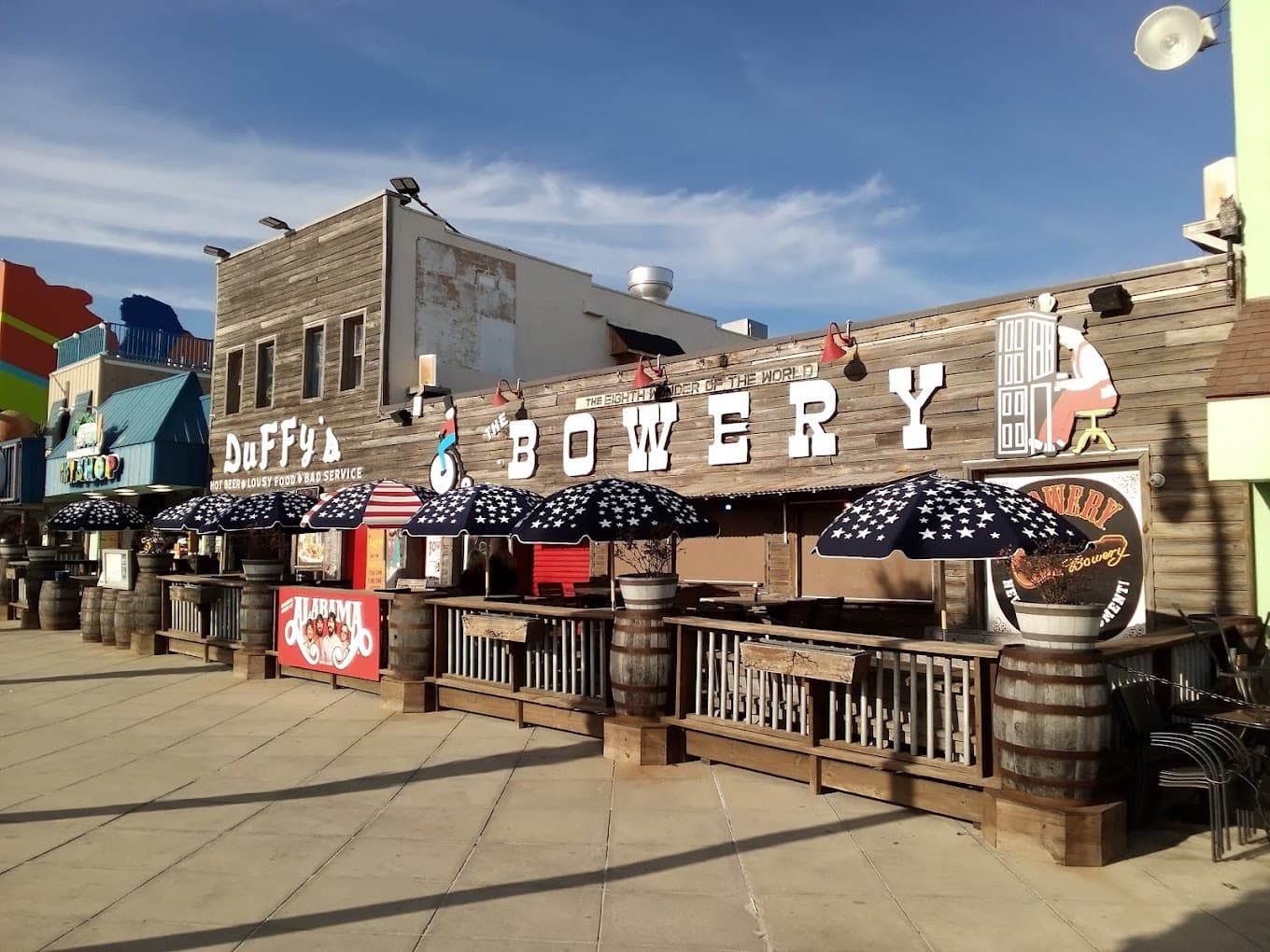 There was a friendly atmosphere, a family was eating burgers in a corner, a group of friends was celebrating a birthday, and a few guys on their own were propping up the bar, revolvers at their hips. And, on that particular night, there was a Hells Angels rally.
The Bowery also has a "souvenir store" corner. We found various bar logos on the usual merchandise: mugs, T-shirts, caps, etc., and also on Confederate flags.
Having struck up a conversation with the sales assistant, we told her about our products. She introduced us to the owners of the bar.
By a stroke of luck, he turned out to be the brother-in-law of the boss of the Grand Slam in New York! I showed him the photos of the display stand.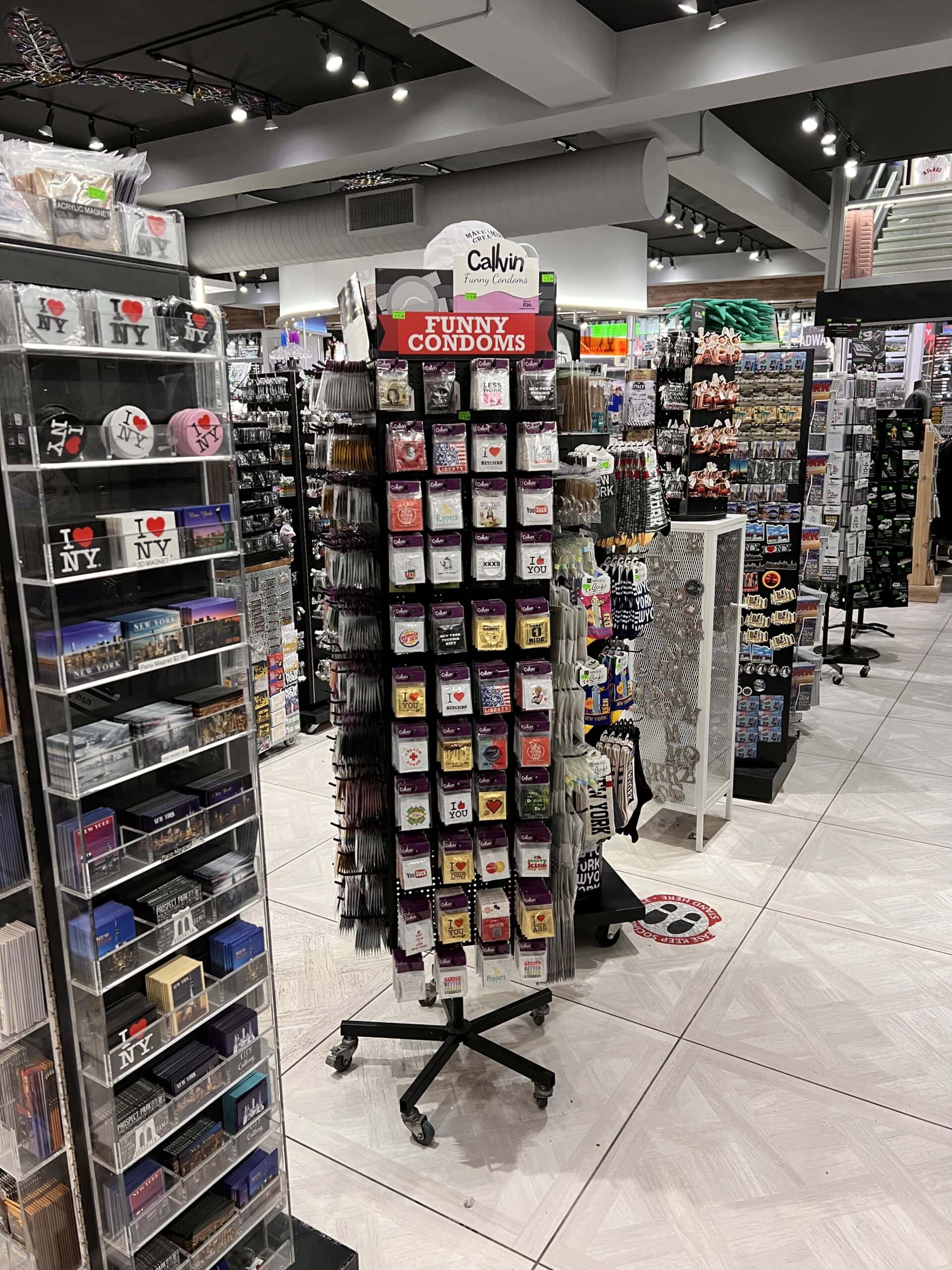 We suggested he sell customized condoms in his bar. He had vending machines in the bathrooms, and he said that was enough for him. But he promised to come see us at the show.
The atmosphere of that first night was incredible. The people were charming, and as so often, they loved French people. The next day, it would be time to get down to serious business.
Match Day
Sunday morning. The show opened at 9 am. Customers were from big souvenir stores, occupying the kind of space you'd associate with a box store, or even bigger. Different brands mingled: Eagles, Bargains… They came from all over the East Coast of the US.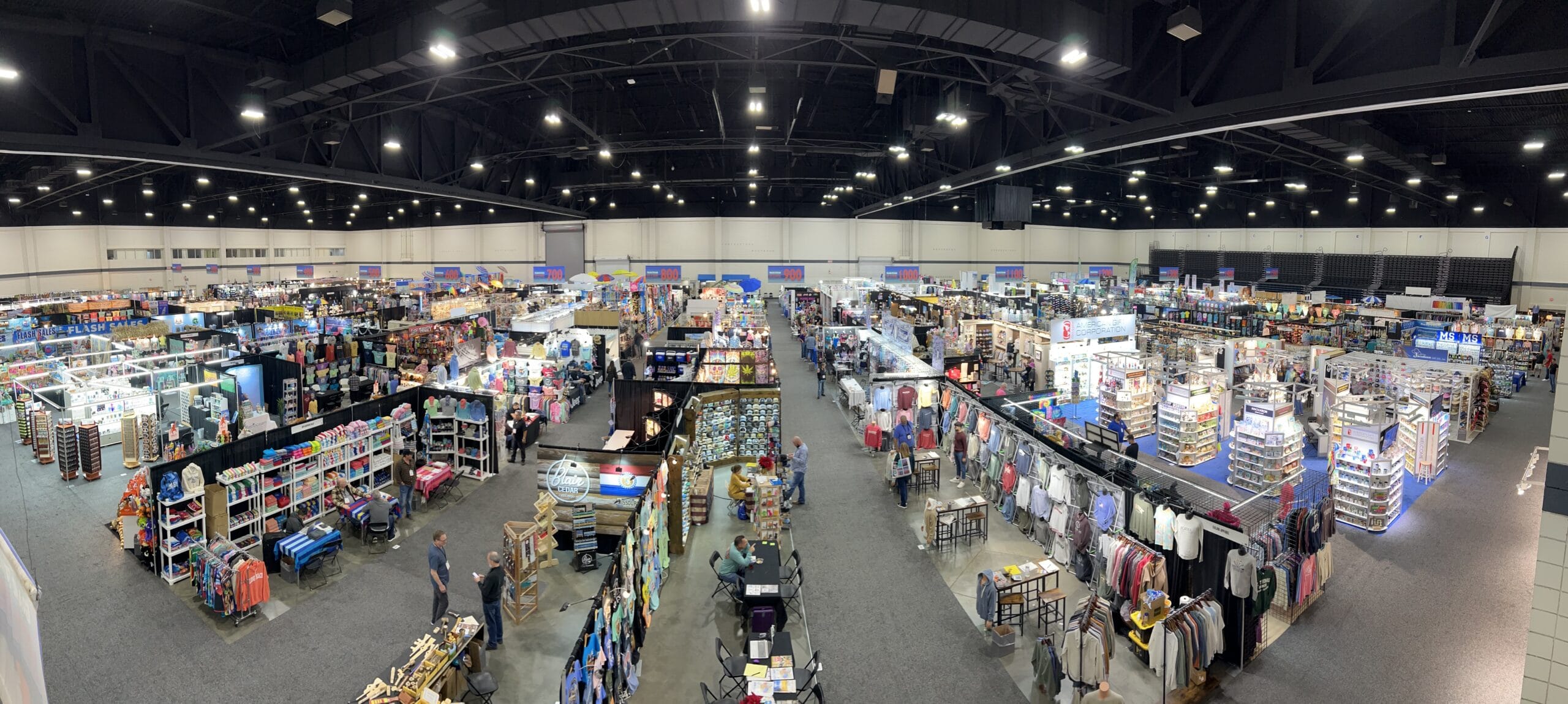 At 10 am, the France–Poland match (the qualifier for the quarter finals) started. As you might imagine, we quickly drew attention!! By the end of the game, we had a few Americans at our stand who were supporting France 😊
Then, we started handing out flyers. We'd made a small addition since Vegas—every flyer had a condom attached in "I love Myrtle Beach" packaging. That went down well!
We took a number of good orders right from the first day.
It was very different from the previous show. It was a very local event with a regional customer base.
We'd also signed up to a program called "Match," which allowed us to set up meetings with five buyers. We gave them a presentation on our products, and it was either a match or not.
We also had a "New Exhibitor" space, which meant we could present one of our display units to visitors.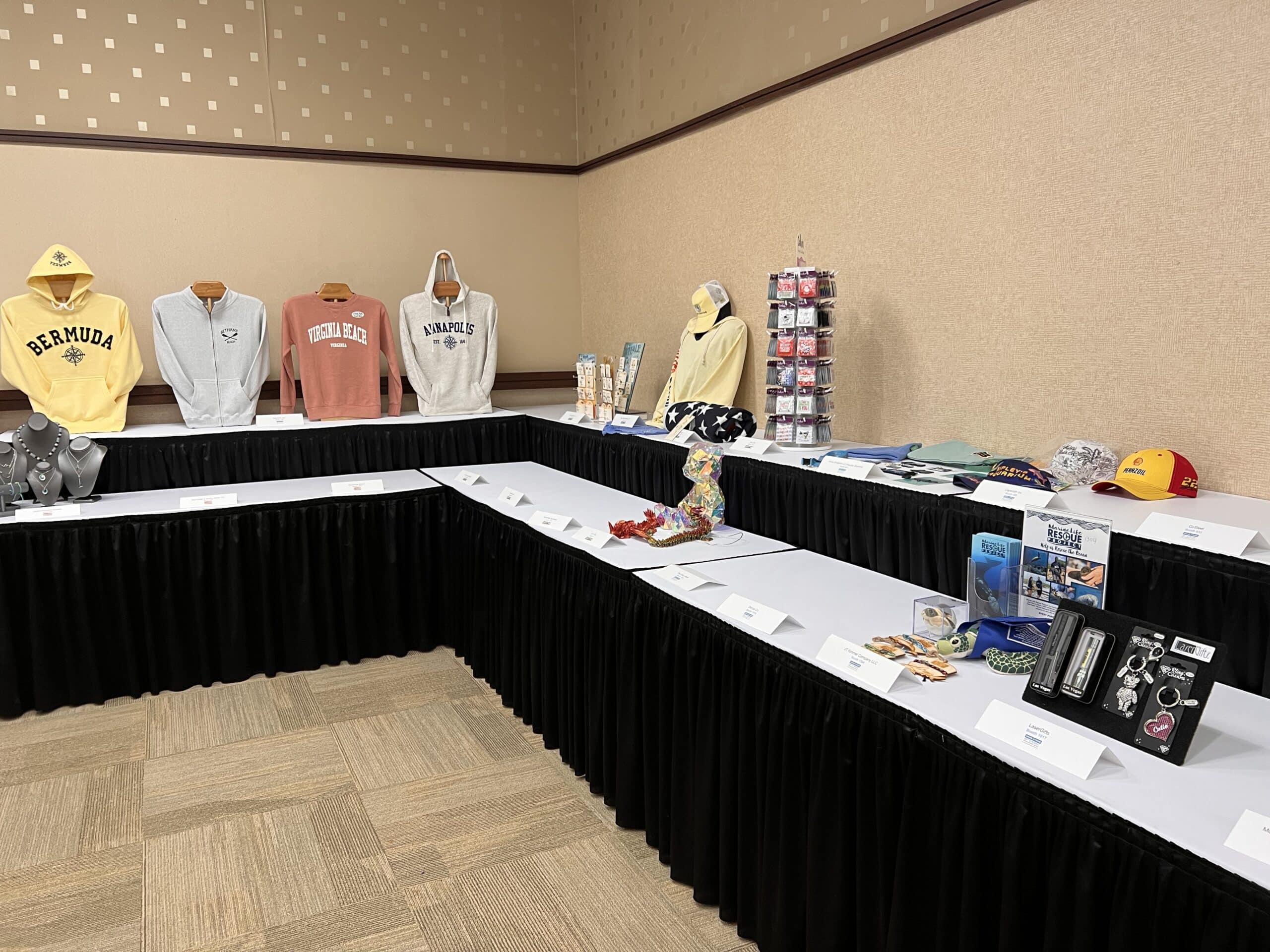 We chose the buyers according to the types of stores (beach stores, surf stores, souvenir stores) and the number of brands they represented.
The Importance of the Human Touch
On the second day, the owner of The Bowery kept his word and came to see our stand with his son. The son loved our condoms. So, we were going to have our products in The Bowery, Myrtle Beach…
We also had Jackie and Jason, our subcontractors at Chambersburg, come join us. Jason worked from the hotel and Jackie stayed on the stand with us.
Jackie was quite reserved to start with. It has to be said that we really didn't know each other that well. Although we often talked by email, we'd only seen each other twice and that was very briefly. We talked about areas for improvement, our stand setup, US business relations. I speak good English and I know the US from a tourist standpoint, but I don't know all the business regulations.
We made numerous sales again that day with Jackie, who discovered she had a strong sales streak.
That night, all four of us went for a drink. It was the first time we'd spent an evening with Jackie and Jason in a non-work setting, and we discovered great people. It was an opportunity to learn about their journey and tell them about ours. Between beers and bursts of laughter, a real connection was made that night, even while the main focus—strengthening our working relationship—was always at the forefront of our minds.
We realized how deeply involved in our project they were, so we asked Jackie to represent us in the US.
An important point here is that we'd lost deals because we didn't have a representative in the US. Now, we can give a phone number for a company based in Pennsylvania, which helps put buyers at ease!
We ended up eating together every evening, as well as playing golf and throwing axes 😊…
And to think all this started in my kitchen!