December 2020 marked 9 months since we had found ourselves thrust into a Stephen King movie adaptation. I'm a big fan of The Stand's author, but strictly as fiction!
Up to this point, we'd managed to hold on. Now we were looking for our second wind. 
And it came very quickly. Which just goes to show, magic always works when you dig deep, when you keep believing, and you don't give up.
Reversal of Fortune
The trial in 30 Gifi stores went really well. People liked our product. In January 2021, Callvin was rolled out across the whole chain—550 stores. That gave us some breathing space. It might not seem much, but it meant we could keep going. We needed to go further though.
And One Day, I Saw This Ad…
At the end of February, I saw an ad for a US site called Faire. It said  "direct to retailer." I took a look at the site.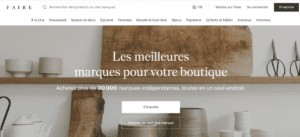 I realized it was a B2B marketplace. It put suppliers and stores directly in touch with each other. A bit like a big online trade fair.
They offer incredible conditions. The platform takes a commission. The retailer enjoys conditions they'd never get dealing directly with a supplier:
free delivery

60-day payment terms

They can see all their suppliers in one place. 
They can do all their shopping in one spot. 
I looked into it some more, and I realized there were a lot of marketplaces like that! So, I signed us up to several: one in the UK, one in Germany, Faire in the US, and one in France, called Ankorstore.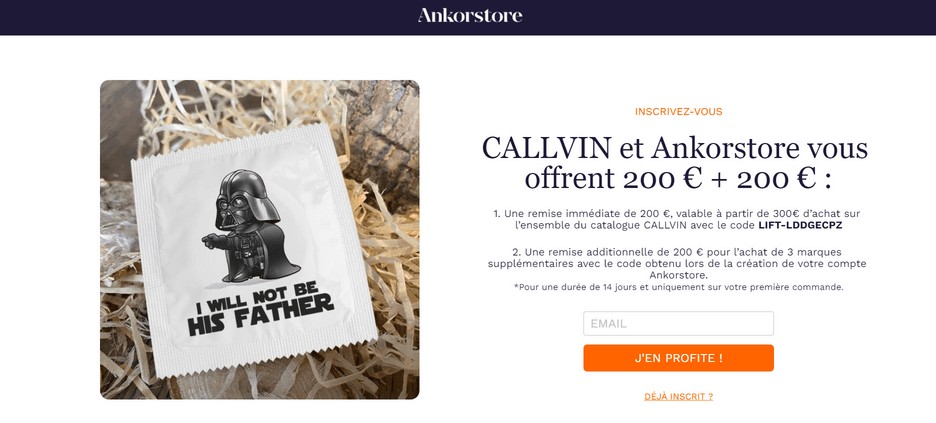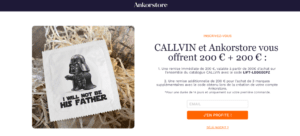 We were quickly accepted by all of them.
For Faire, the US platform, there was a deadline. "You are signed up. You now need to be ready to deliver in 30 days. Otherwise, you will be removed from the platform."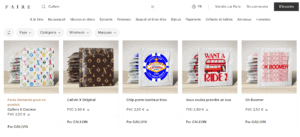 Once we got the products online, our first order came through within 12 hours. Amazing!
Our First US Sale!
It was crazy. It went so fast. Every other day, we had an order from the US. We set up a Google drive. We were caught off-guard. We didn't think the orders would come in so quickly.  
Not long after, Ankorstore finished an 86 million euro fundraiser. To grow its customer purchases, the platform enabled us to offer our customers €200 off if they made €300 or more of purchases.
Even for our own customers, we could offer them the same deal if they ordered from the Ankorstore platform: you make €300 worth of orders; you pay just €100. In a few weeks, we'd got all our customers using the platform. 
It was great for us. Ankorstore had set up simplified parcel handling with UPS. And Callvin got paid on delivery. That meant no more hassle with sending out customer invoices or chasing them up to get paid within 30, 45, or 60 days after 5 reminders.  
We realized we were saving a lot of time. 
And so, everything we were working on (creating a pro space on the Callvin.com site) fell by the wayside.  
But we were going in a clear direction with our new partners. It was a big plus point for the retailers.
Another False Start!
All our US development was being done through the Faire site. We very quickly got into around a hundred stores without needing any sales reps. Just because we were on the platform. 
The types of stores were:
2–3 souvenir stores

1 beach store

otherwise, all concept stores,

except for 1 secondhand store (old furniture and figurines, believe it or not)!
As soon as we could get over there and start approaching retail chains, we were sure we'd see exponential growth.
While waiting, we were still doing what we could. Instead of traveling, we sent emails and contacted companies to set up video calls.

End of Episode 3: To Infinity and Beyond
And a few days ago, we got an email from a group called Hudson News. They have stores in all the stations and airports in the US. They have over 1000 sales points! 
The email said, "We received some samples of your products a few months ago. We're interested. Can we talk?." It was the mailings done in the wake of the Business France project. 
We had a telephone meeting. And, like Gifi, they wanted to do a trial in 10–15 stores in Las Vegas. Hudson News has several brands. They also do gift, souvenir, and electrical goods stores. 
Unfortunately, after having completed and returned the supplier contract, they told us they didn't work with overseas companies!  
Ouch! 
In a few days, we'll be in NY, and we're hoping we can fix the problem via our US subsidiary Callvin Limited.