We'd decided from the start to do three big American cities to test the water for placing our products: New York, Miami, Las Vegas.
The first week in New York went well, and, on Saturday November 20, we took a flight to Miami.
Why Miami ? Because our return coincided with a busy period. It was just before Thanksgiving and Christmas. There are lots of American tourists milling around the region at that time of year. And, in any case, it's a major tourist city all year round. Then, in March and April, there are the famous spring breaks, with lots of students coming to spend their vacations and party in Florida.
A Relaxing Evening Before the Next Leg
We arrived on Saturday evening. We left New York in the sunshine to arrive in a rainy Miami. We stayed in a nice little hotel on Collins Avenue, in South Beach. 
Saturday night was for relaxation and we allowed ourselves a night out. There are several bars from the Prohibition era. They are bars tucked away in courtyards or in some secret part of a hotel. You get in through hidden doors. It's good fun. 
We didn't get to relax for long. On Sunday we had a lot of work to do, as we had to catch up with everything in France 
A Glimpse of the Florida Market
On Monday morning, Greg and Claudio set out to find out how business worked in Miami and South Beach. In fact, there are three big store chains that share the market: Wings, Surf Style, and Alvin's Island. They each have between 20 and 70 branches spread all across Florida.
These are pretty enormous stores; even in New York, we hadn't seen anything like it. 
While Greg and Claudio were doing their thing, I had a meeting with Charles Dolige from LR Paris, a big manufacturer of branded products (based in New York), with whom we'd been thinking about how to get our product out into America's corporate world as an advertising device for businesses and colleges. 
After that, I had lunch with Rachel Raynaud, Executive Director of the Florida French-American Chamber of Commerce, a heavyweight in those parts.
She explained how she helped French businesses. She put me in touch with quite a few people, which enabled me to slot in meetings throughout the week. Then, on Monday evening, we headed for the Keys!
The Keys
We decided to stay in Key Largo. That way, we were halfway between Miami and Key West.
So, on Tuesday, we drove down to Key West, around 150 km from Key Largo. Our drive took us over Seven Mile Bridge, which links the two islands and, as the name suggests, is seven miles (about 12 or 13 km) long.
We arrived in Key West, which is definitely the most touristy island in the Keys, with two main roads lined with bars, live music venues, gift stores, souvenir stores. It's epic.
We managed to get our products into 5–6 stores. We're currently in a trial phase.
The Keys have quite a distinctive character. Everyone knows everyone else, and there's an active local grapevine. You have to gain their trust. It takes time.
Friends who live there and know the market had briefed us. They'd given us some good contacts.
Several families share the souvenir store business. We were able to introduce ourselves to some of them.
If the trials turn out well, we will be able to increase our presence and work with them. That's a good fifty stores we would be able to work with on a long-term basis. 
After that, we got back on the road (150 km back again) only to get a flat 5 km from our destination. Luckily, there was a service station just over the road.
On Wednesday, I met with Sardar Azimov, the CEO of a company called Skief Labs, B2B marketing agency that does targeted market research campaigns. This was one of the meetings I'd been able to set up thanks to Rachel Raynaud.
Greg and Claudio had a meeting with the buyer from one of the three big businesses that share the Florida market, Surf Style. It proved somewhat tricky. They had to go to the store several times, as the manager wasn't there. It took Claudio three days to manage to get hold of him. Nevertheless, we succeeded in getting a trial placement in three stores. That means, potentially, getting into around fifty stores, if it goes well.
I had a meeting in the afternoon with Mike Ohana, a Miami businessman. He owns a number of hotel-restaurants around Miami and South Beach.
He's been in the US for 30 years. His address book is enormous, and he got us three meetings with some of the biggest buyers in Florida (during a one-hour meeting). He was only too willing to put his address book at our disposal.
He put us in touch with the owner of Alvin's Island and the owner of around a hundred Florida service stations. 
Apart from that, we did a lot of driving. We sometimes drove 100 km for a half-hour meeting.
Thanksgiving
It was very quiet. Thanksgiving is a public holiday. That gave us time to catch our breath a bit.
Even so, we made a sale. We got our product into a liquor store.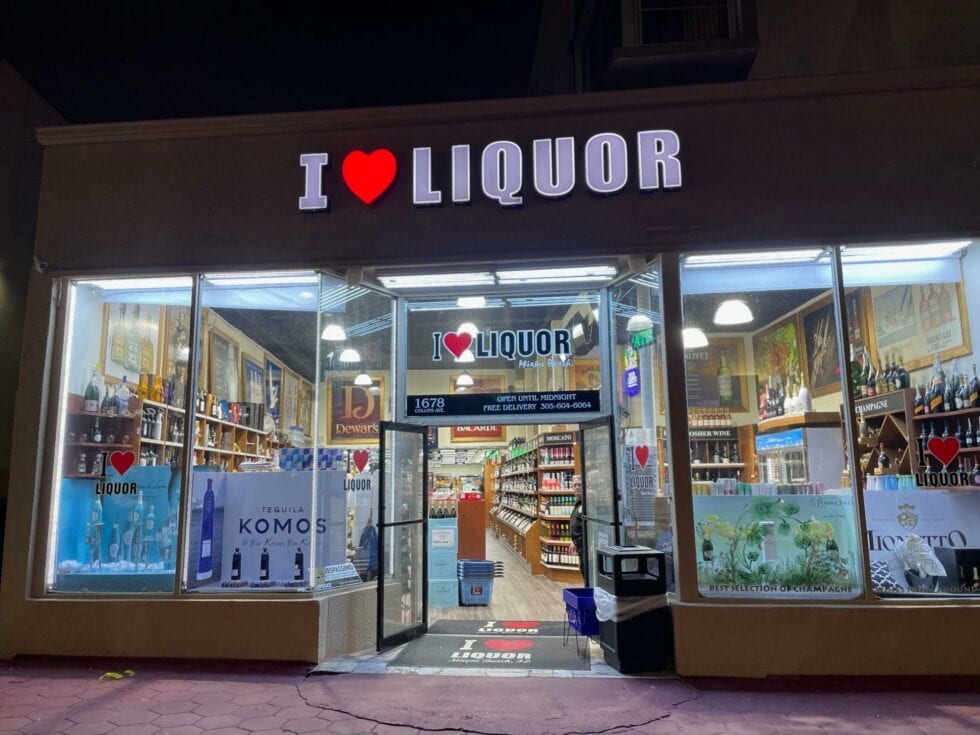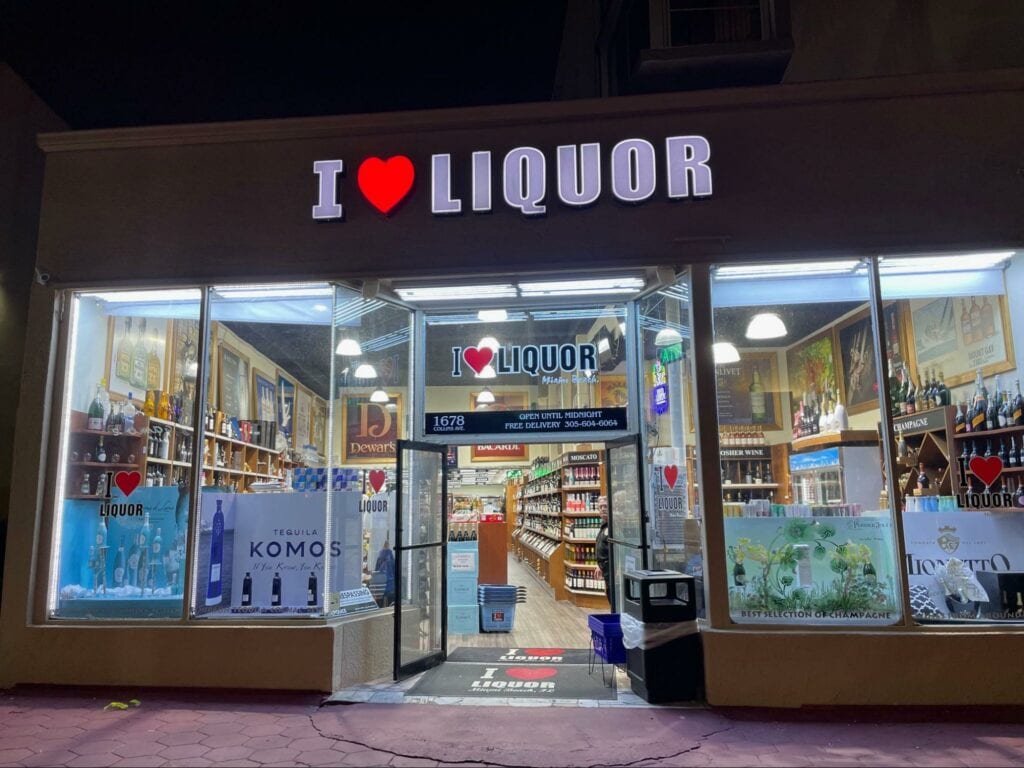 We almost managed to dip our toes in the water
We had spent a week in Florida without going anywhere near the ocean!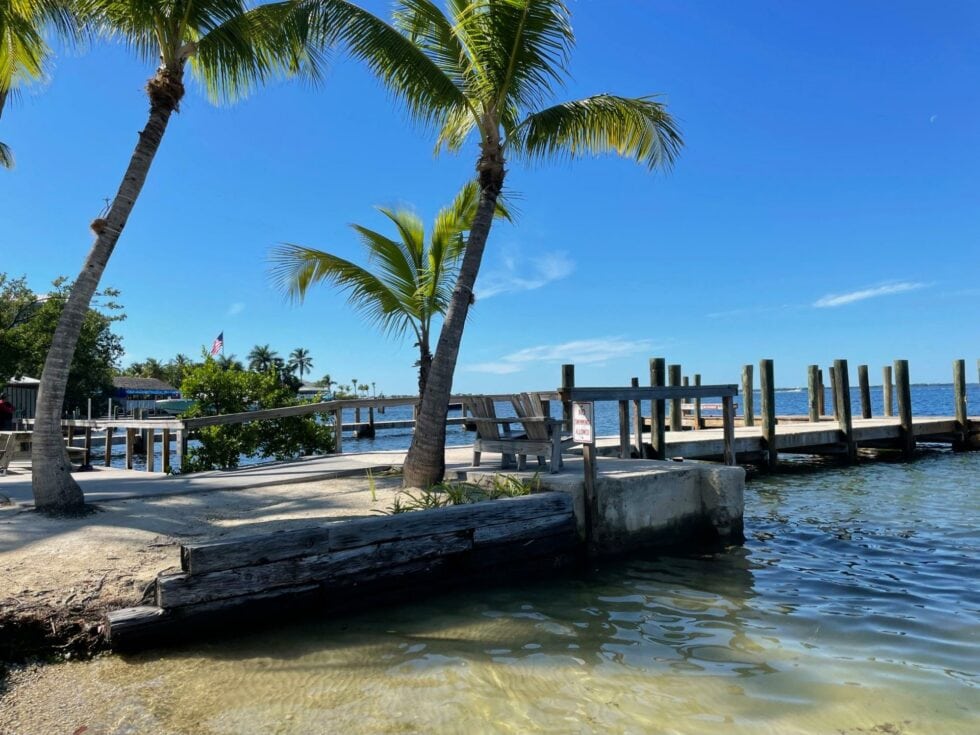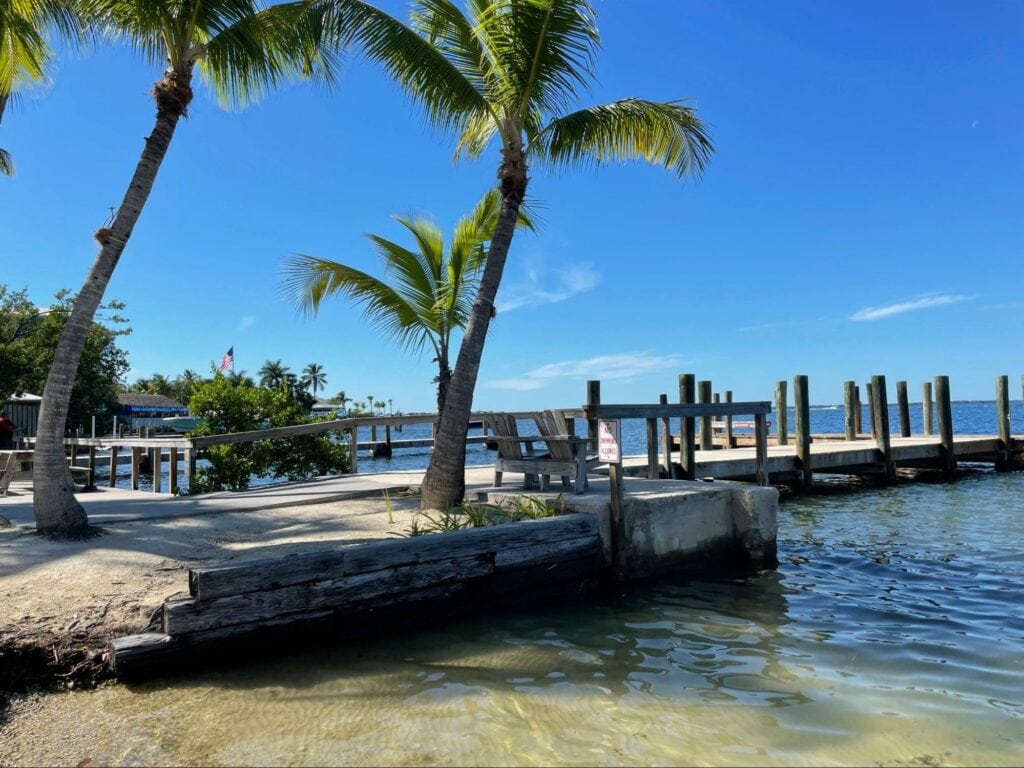 We did manage to make a quick stop-off on our way to the airport! 
Greg and I took a flight back to Paris, while Claudio took to the skies in the direction of Las Vegas…