We had been dreaming about this for a long time. After our first trip to the US in January 2020, we were expecting to set off there again a few weeks later.
One global pandemic later, and here we are, back in the land of Uncle Sam.
Four days after the borders officially opened on November 12 2021, we once again set out to conquer the United States of America.
Touch Down
We arrived on a Saturday evening. That gave us all day Sunday to get our bearings and get ready for the week ahead.
Claudio, our sales rep, was discovering New York for the first time. In fact, it was the very first time he'd set foot in the US. We showed him round the main tourist spots, as well as the neighborhoods where he could find the most important stores: our potential customers.
Opening a US Bank Account for Callvin
What you really notice about banks in the US is their furnishings. They are all decorated the same way! We decided to go with Citibank.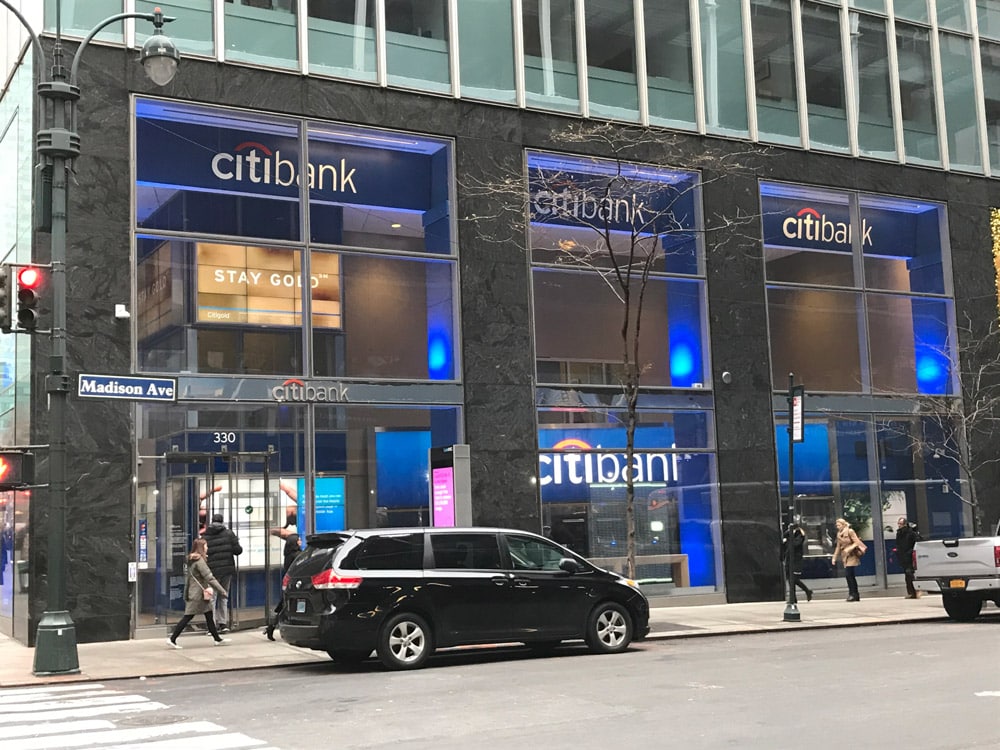 The big difference compared to opening an account in France is that you have to choose a balance threshold for the account. There are no bank charges unless you go below that threshold. It's like a  kind of "positive overdraft." It's pretty strange.
Say, for example, you decide to set your threshold at $10,000. As long as you have that much in the account, there are no bank charges. If you go below that amount, you get charged $20 a month until you get back up to the threshold. Depending on the threshold you choose, you can make a certain number of transactions without any charges.
Our accountant was there so he could be registered as a signatory for the account. Because we aren't resident in the US, we wanted our accountant to be able to sign checks, for example.   
At the same time, we were having to keep everything running in France. As all three of us (my partner, Claudio, and I) were in the US, it was pretty complicated.
Claudio got started on his sales work. He made two sales really easily.
One important thing was that we realized we had a competitor. Generally, I think competition is often a good thing. But in this case, the products weren't good—they were unattractive and poorly presented. That did us some damage. Instead of taking floor-standing presentation units, American stores were taking smaller stands. Our product wasn't being showcased as well.
Day 2: Setting Up Our On-Site Production
Tuesday morning, we set off for Chambersburg in Pennsylvania to meet our new production partner. We'd got the ball rolling with them last spring. Everything was done remotely, over Zoom. It wasn't easy.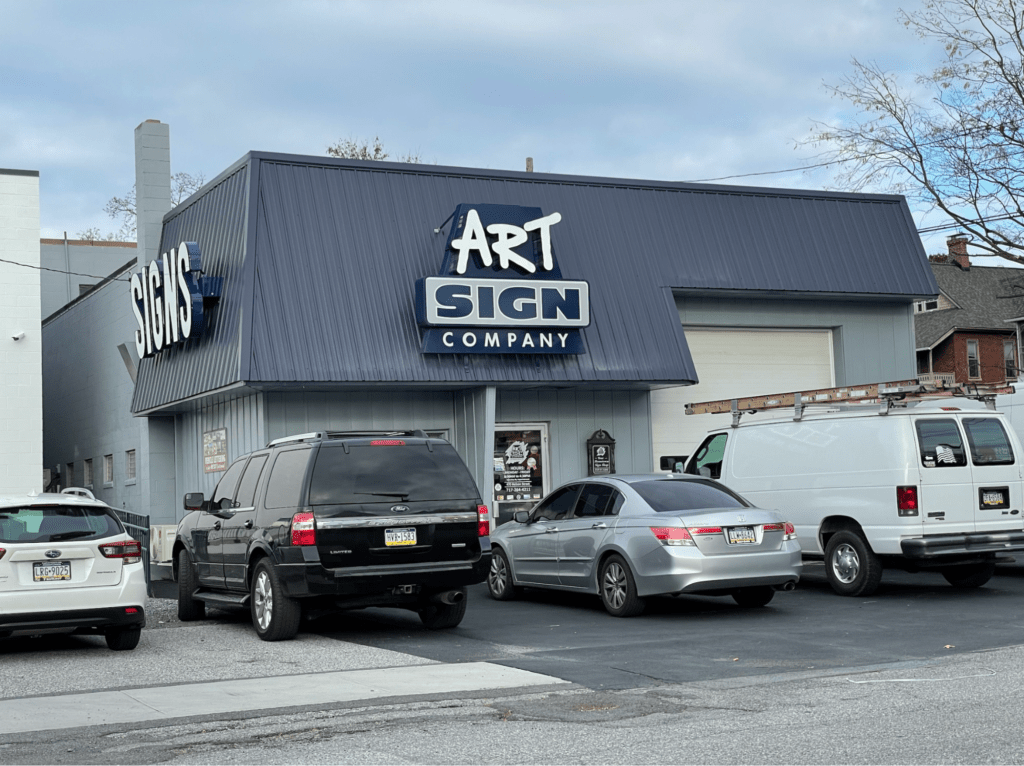 We were finally able to meet them properly. They showed us the space they had allocated us, around 200 m2. The firm's main business is sign-making. They are really into our project. They showed us the shelves filled with stock printed and ready to be delivered!
We were starting to get an idea of the volume of orders that would be coming in. In the afternoon, we met with our previous service provider. We talked to them about the possibility of them helping out if our new provider should ever have more work than they could handle.
The problems we encountered: our service provider was used to working with local clients or at least ones in the same region. So, they never sent out parcels. They didn't have any UPS or Fedex accounts. There's a company called USPS; in France, the equivalent would be DPD. It's halfway between the postal service and the express shipping services. That's the service best suited to shipping our product.
It's worth knowing that the US Postal Service is understaffed. That means that in some areas, the post office only opens if there is mail. Our service provider told us they once went to send a parcel at 4 pm and found a note saying "We closed at 3 pm"! So, the only way around those kinds of problems is to arrange a daily parcel pickup.
Day 3: Side Trip to Philadelphia
On Wednesday morning, we left Chambersburg for Philadelphia, where we were meeting a new service provider to do our printing, packaging, and shipping, etc. That went really well.
Next, we hit the road again, heading back to New York, stopping off on the way to see our display stand supplier. That's a big part of our business, because it's how our products are showcased. We originally wanted to find a supplier in China, but because of the pandemic, transport costs had increased tenfold.
In the end, after a lot of Googling, we found a great American supplier. They showed us a whole range of display stands, starting from 150 pieces and going up to 5000 pieces!!! Really excellent products.
We finally got back to New York that evening.
Day 4: A Marathon of a Day
After two days on the road, we had a fair amount of things to sort out with our business in France. So, we were up at dawn to deal with our emails.
In the afternoon, I was going to visit one of our stores, Boyar Gifts.
After that, we had a meeting with Business France for an update on where we were and the next steps. During the meeting, Marine François, our account manager at Business France, gave us two good contacts: one in New York (a big branded product distributor) and the director of the French Chamber of Commerce in Miami.
Day 5: Customer Visits
On Friday morning, we went to Staten Island, one of the five districts of New York, a small island south of Manhattan. We were visiting one of our customers who has a wonderful store there, Vanity Design.
It gave us the chance to get some feedback from the customer: 
What could they tell us about product sales?
Which were the best products?
etc.
In the afternoon, we met a third service provider located in Long Beach. We want to have several service providers to hand, so we can be ready to respond to any big orders. For the time being, we just wanted to open discussions.
In the course of the day on Friday, I got confirmation of our meetings with the two contacts we were given by Business France, Charles from LR Paris, a specialist in branded products, and the director of the French Chamber of Commerce in Miami. 
On Saturday, we flew to Florida. So far, we seemed to be off to a good start.